WELCOME TO FIT AND FUN PLAYSCAPES
Fit and Fun Playscapes help schools and communities create a culture that promotes the many benefits of daily movement. We use evidenced-based movement concepts to create solutions that engage people of all ages and abilities. Over the past 12 years, the Fit and Fun brand has grown to offer hundreds of inclusive movement-based products that help children improve cognition function, improve academic performance, improve social emotional development, increase physical health and well-being, and reduce anxiety. This year, we launched Fit and Fun Forever™, taking similar concepts and targeting the specific needs and concerns of the active adult and senior population with game-based play experiences. Today, Fit and Fun is in over 8,000 locations across the US and abroad providing indoor, outdoor, and portable solutions for people of all ages and abilities. And best of all, Fit and Fun Playscapes is 100% women-owned, and are a WBENC-Certified WBE (Women's Business Enterprise) and WOSB (Women Owned Small Business). as well as certified by the U.S. Small Business Administration (SBA) as a Women-Owned Small Business (WOSB) eligible to participate in the Women-Owned Small Business Federal Contract Program (WOSB Program).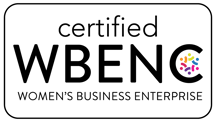 EXPLORE OUR PRODUCTS
Check out our vast assortment of amazing products that people of all ages love. Products that are made with the best materials, the most knowledgeable experts and the finest creators. Our products are largely made in the USA and all are designed, produced and packaged in the inspirational and historic Hudson Valley region of New York. Our state of the art facility features cutting-edge technology to ensure quality and consistent products, superior performance and the supportive customer service our customers deserve. Using 3M® adhesive products, HP inks and printers, and environmentally conscious materials as much as possible, we are dedicated to locally sourced products and services.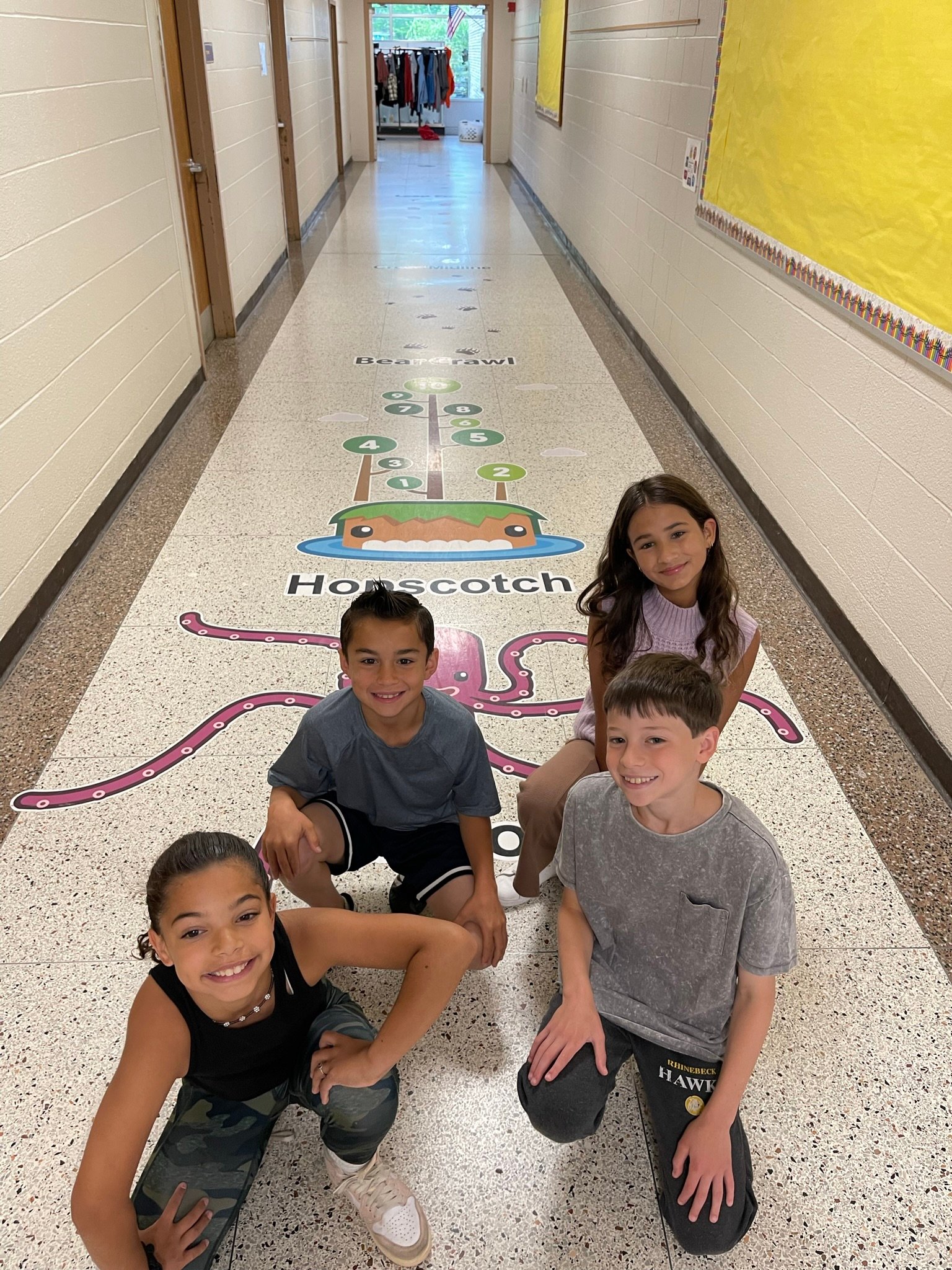 SUPER STICKERS®
These decals are to be used indoors and are made of 3M materials. Perfect for sensory pathways, classrooms, sensory hallways and rooms, active learning spaces, and are great for wayfinding as well.
Shop NOW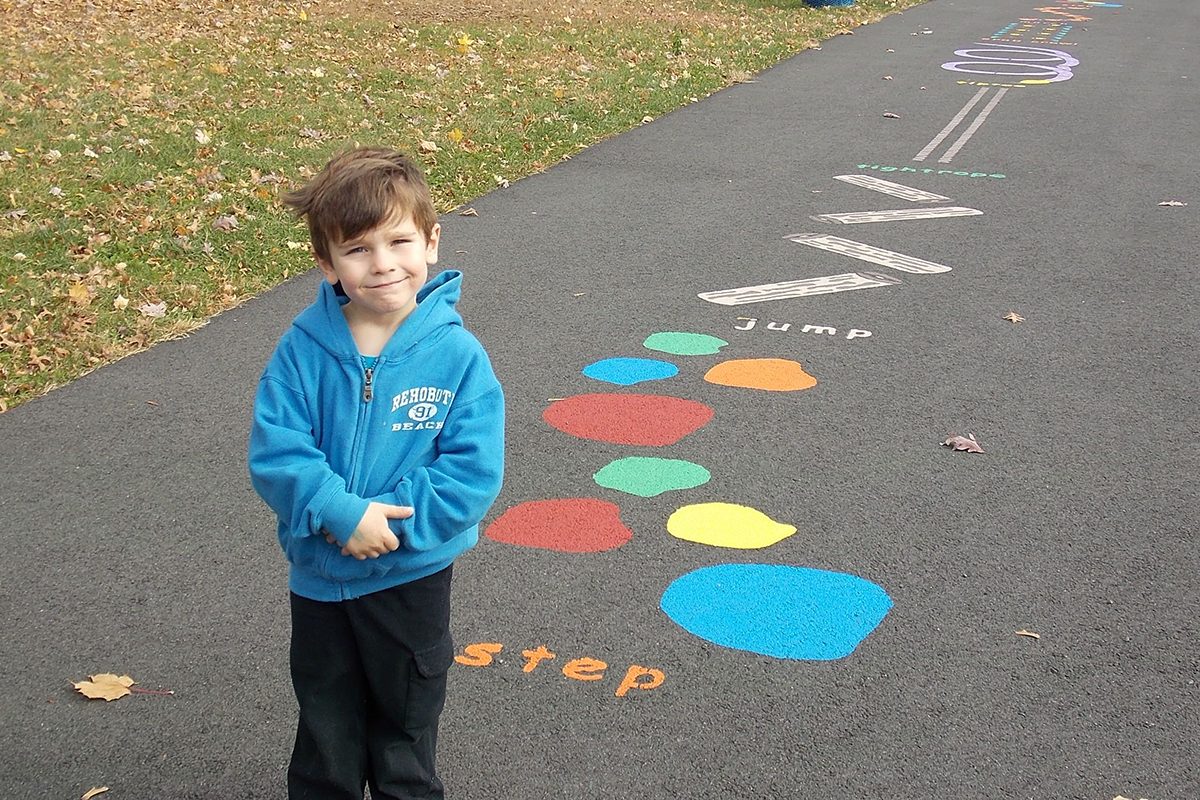 REUSABLE STENCILS
These reusable stencils and paint kits are great for outdoor places to play, learn and socialize. Great for playgrounds, parks, recess areas, plazas, sidewalks and repurposed tennis or basketball courts.
Shop Now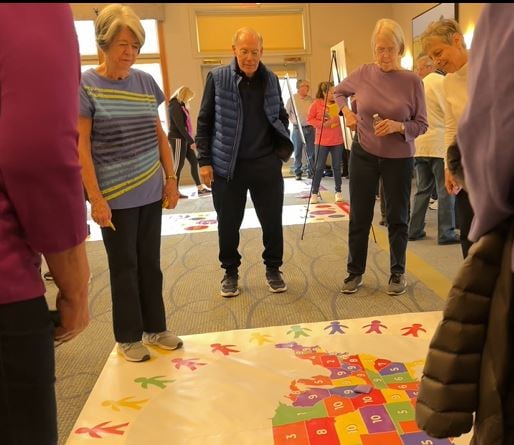 ROLL-OUT ACTIVITIES®
These portable mats are made of a durable, material that can be rolled out and used. Ideal for pop-up events, temporary uses and grab-and-go activities like PE classes, therapy sessions, community events and more!
Shop Now
READ ABOUT CUSTOMER LOVE!
Fit and Fun Playscapes is dedicated to superior customer service. We want to know what worked well and what didn't. Customer satisfaction was one of the guiding principals when our founder and CEO, Pamela Gunther launched over 12 years ago and we want to be here for you when you need us. We have numerous free resources and informational blogs that are jam-packed with ideas and supportive data. We encourage you to read the numerous testimonials from actual customers below, clicking the orange arrows to the sides to view more.
Testimonials to Trust
CHANDRA WALL
Enchanted Hills Elementary School
We are so thrilled with your product! Our EA's spent yesterday morning painting a sensory path for our students. The directions were so easy to follow and the supplies were plentiful! This is such a happy, colorful addition to our little desert playground! I will be sharing your information with other schools in the area who have reached out to us!
MELISSA CLINE
Principal, Catholic of PC Elementary
Children learn and play in different ways and the diversity of the Fit & Fun games and activities fits our approach to embracing each student's unique talents and interests.
MANDI NELSEN
4-H Club Leader, City of Grimes
The Fit and Fun Playscapes stencils were easy to use and great quality. They cleaned up well so we will be able to get many uses out of them. They were perfect for our community service project. The stencils allowed for a professional looking painted playground, when in actuality, it was 9-13 year old kids that did the painting. Great product.
SALLY SCHULTE
K-12 PE Lead, Wentzville School District
Thank you Fit and Fun Playscapes! I love your products and your enthusiasm! It's amazing to see my students making connections and growing and developing while having FUN in and out of PE!
REGINA COULTER
Leadership Sullivan Volunteer
Recently I had the chance to work with Pamela at Fit and Fun Playscapes while working on a volunteer project for a local Elementary School. We didn't even know where to begin, but the exceptional customer service that was provided by Pamela helped guide us from start to finish. It was a great experience!
ADRIANA MEDRANO
Neighborhood Services Specialist
The park looks alive now! The stencils came out perfect. They were so easy to apply and helped us complete the project on schedule. The days we applied the stencils were very windy, but the material was really easy to manage and move around. I peeled off the protective layer after painting, and came out like new!
JENNY GILEO
Serendipity Child Care
Serendipity wants to provide a fun and creative environment for the children who attend our center. These new playground games have made our play space even more inviting and will encourage the kids to be more active without realizing it.
YASMINE HICKS
PTA President, DuVall Elementary School
Everything went great! We couldn't have asked for a more perfect day. The stencils were so easy to use and we had more than enough paint and paint supplies. Thank you all so much for your help in the process of ordering.
MEGAN ERWINE
Hillsborough County BOCC
The game stencils help us increase the physical activity opportunities for the children we serve and are one of the important strategies we employed this summer to improve the overall health and fitness of the kids at our centers.
ELLEN STONE
Occupational Therapist, Viola Elementary School
The sensory hallway looks as good as it did 3 years ago, which is when the stickers were laid down. Every day I see the kids jumping, hopping and "tip-toeing" their way through the hallway on their way to and from class or the bathroom. We were so happy with our sensory hallway that we placed two others in different areas in our school. Thank you Fit & Fun Playscapes.
JENN DEFFENDOLL
Reading Interventionist, Winslow Elementary School
I recently ordered the Nature Sensory Pathway Super Stickers, the deluxe package, along with 3 additional Super Sticker sets (Ladybug Leap, LeapFrog, and DragonFly Skip). I was so impressed with how quickly my order came and how well everything was packaged. I was so nervous about the installation process, but the how-to videos were fantastic!! It almost looked too easy :) Installation was a breeze and the hallway in our school looks amazing!! Thank you so much! I know our students will enjoy this for years to come!
ALEXIS ABDO DAVIS
NYS Ahperd 2020 Adapted PE Teacher of The Year
As a middle school PE and Adapted PE teacher, the more opportunities I can provide my kiddos with the ability to practice locomotor skills the more confident they are when playing team sports. The Fun2Moov locomotor assessments allows me to individually track motor skill development and the kids don't have any idea I am actually conducting assessment.
ERIK THOMAS
PE Educator Chancellor, Livingston Elementary School, Rhinebeck NY
The color of Fun2Moov! mats are eye-catching and our students love using them in physical education. Very little time is needed to set them up in the classroom because they are lightweight and easy to move around. The guide was easy to use and gave us a good outline to follow when assessing the students.
KEVIN YARNELL
PE Educator Chancellor, Livingston Elementary School, Rhinebeck NY
Fun2Moov! is such an awesome and cutting edge product! It is so easy to implement into any physical education classroom. The material of each mat is of high quality and stays in position on the floor during use. The guide is very informative and provides numerous helpful tips. Our students love using Fit and Fun Playscapes products!
KERI KANE
Events Coordinator, United Way of the Valley and Greater Utica Area Inc.
Thank you! We will highly recommend your company whenever we have the chance!!
PEPPER FRANCHINA-GALLAGHER
BS/MS OTR/L Coastal Kids Occupational Therapy, PLLC Kennebunkport, Maine
As a Pediatric Occupational Therapist, I can't speak highly enough of Fit & Fun Playscapes! They have a variety of products for a multitude of environments and can be utilized indoors and outdoors. Their products help to improve motor planning and body awareness while providing visual, kinesthetic, proprioceptive and tactile feedback.
ADRIANA MEDRANO
City of Yuma, Arizona, Neighborhood Services Specialist
The park looks alive now! The stencils came out perfect. They were so easy to apply and helped us complete the project on schedule. The days we applied the stencils were very windy, but the material was really easy to manage and move around. I peeled off the protective layer after painting, and came out like new!
TIM DAVIS
Chair at Adapted Physical Education National Standards
For people like me who are adapted P.E. teachers, I need to have items that I can put in my bag and I can carry to-and-from. I can use them to set up individual activity stations or put them in the hallway for before-school or after-school activities. More importantly, they're instant activities. What's great about Fit and Fun's products is that it allows you, as a physical education teacher, to promote fundamental motor patterns - not only just in physical education, but throughout the day.
KARALEE PEERCY
Teacher, Lapel Elementary School
Thanks for supporting teachers like me! We love our playground and I appreciate all of the help I was given while planning our big paint day!
LAURA ROONEY
Baker Elementary School, Head Secretary
Our students love having these stencils on our playground! They not only have more fun at recess but learn to cooperate and work together.
CHRISTINE DRUSS
Principal, Viola Elementary School
Fit and Fun has made it fun to work with them! They took the stress out of knowing what to purchase, the how and why we would use certain types of decals for particular exercises or movements. They worked so well with my OT and I. They take pride in their work, materials and customer service. The product is durable, the colors are bright, and it looks as great as it is functional! The best is when I hear a student say how much better they feel that it is there for them and they can decide when and how to use it! It empowers students to help themselves in a space that once only provided a way to pass from place to place in our building.
LIDIA FRABOTTA & TINA RALEIGH
School Counselors, MHS
Moreland Hills Elementary School 3rd grade students in the gifted resource room used the emotive SELF-talk tools anytime they felt the need to reflect on how they were feeling. The emotive SELF-talk tools provided the students an opportunity to reflect on their feelings related to anything that was on their mind. Many of the students reported emotions related to nervousness and excitement about their upcoming performances, or even sadness related to the class pet fish who passed away.
GET TO KNOW US
You should know who you purchase from so you can ensure you're purchasing from a reputable company with a proven history of quality products and services. Fit and Fun Playscapes is dedicated to attending, sponsoring and supporting a number of organizations in the educational field and community-based non-for-profits. We work directly with experts in the educational, therapy and science fields to bring you research and evidence-based products and solutions. Check out our About Us page to learn about Pam's inspirational story and journey that built Fit and Fun Playscapes. Most of all, reach out to us directly - we are here for you!