How To Have An Effective Indoor Recess
In this post, we'll discuss how to have an effective indoor recess, including our favorite indoor recess ideas, activities, and games you can add to your inside recess routine today!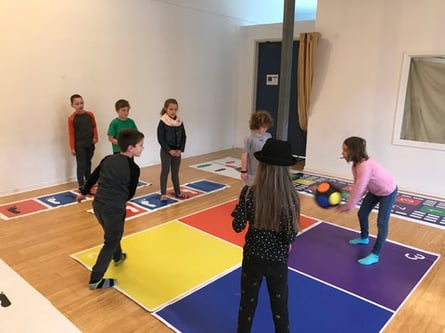 WHAT IS INDOOR/INSIDE RECESS?
Indoor recess (sometimes called Inside Recess) is a type of unstructured play that takes place indoors and is the perfect way to get your kids up and moving when the weather turns foul.
WHERE CAN INDOOR RECESS/INSIDE RECESS TAKE PLACE?
Indoor recess or inside recess can take place in a gym, in the library, in the classroom or even in the hallway. Indoor recess can include high-intensity physical activities like basketball, volleyball or Four Square, or mentally stimulating activities like board games, puzzles or coloring books.
Remember: there is no specific or pre-set "best way" to have indoor recess. The best indoor recess activities have a combination of physical and mentally stimulating activities. Because of this variation, it is wise for schools in regions with historically variable weather patterns to keep an on-hand stash of indoor recess activities like coloring books, board games, or playing cards in the case of sudden inclement weather.
Those are the basics.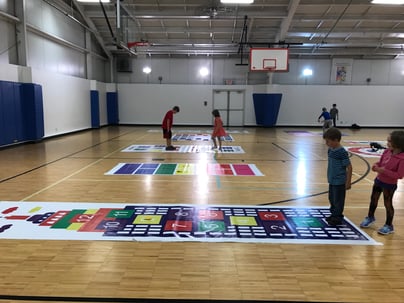 PLANNING AHEAD: TIPS FOR INDOOR RECESS
Always be prepared for indoor recess. The weather can vary depending on your neck of the woods. Some places, like the American West Coast and Southwest, have historically better weather than places like the Northeast or Great Lakes. A sunny day can turn foul in minutes. To avoid potential logistical problems, always have a space set aside for your students to go in the event of bad weather, be it the gym or the classroom.
Keep a bag stored in the classroom or potential play area filled with items for a fun, stress-relieving, high-energy indoor recess. This can include rubber balls or volleyballs for foursquare or basketballs for shooting hoops. In addition, keep other inside recess items like playing cards or board games. That way, you're not scrambling around for equipment at the last possible moment.
Include PE teachers! PE teachers often know the best ways to keep kids active and engaged, thereby allowing you to make the most of indoor recess. Reach out to your PE teacher and include them!
Give the kids options. Having options requires a bit of planning and coordination between the teacher and the school, but the most effective inside recess games happen when kids get to choose how they spend their unstructured playtime. Do some of your students want to play a game of pick-up basketball? Let them go to the gymnasium, under the supervision of the PE teacher. Do others want to paint or draw? Let them go to the art room, under the supervision of the art teacher. How about reading books? Let those students go to the library to be monitored by the librarian. This method ensures the kids are getting the most out of their inside recess time, but at a price - this particular option requires the most coordination between teacher and school.
INDOOR RECESS IDEAS FOR THE GYM
Volleyball. Play with a soft, squishy ball instead of rubber to prevent injuries, and no spiking! In elementary school, I got my fair share of spiked volleyballs to the face and that's not something I'd like anyone else to experience. A neat variation of volleyball, called Nukem, can be played as well. Nukem follows similar rules to volleyball, except players are allowed to catch the ball and throw it to the other team.
Basketball. This game is self-explanatory. Set up two teams on either the long (full) court in your school's gym if there is enough room, or utilize a half-court setup if space is limited. Have the kiddos play for a full 30-minute period. Depending on the number of students who wish to participate in the activity, your kids can play 3v3, 4v4 or full 5v5 basketball. HORSE, a shooting-style variation of traditional basketball, can also be played if space is limited.
Kickball. Yes, kickball can be played indoors! This variation of softball and baseball, played with a rubber ball that is kicked rather than hit and rolled rather than pitched, can be played in either a full or half-court gym. Set up four bases and a pitcher's mound and let the kids loose!
Foursquare. Foursquare (or Four Square, or Box Ball)

is an excellent game for developing motor skills and strategic thinking. Foursquare can also be played in a relatively confined space like a classroom or hallway, but the gym is the best place for foursquare to avoid breakable objects. We know how it is when the competitive kids get involved.

Hopscotch

or

Bullseye

. Hopscotch and Bullseye are excellent games to be played in the gym, and Fit and Fun Playscapes offers portable versions of both of these games. We recommend using bean bags for both!

INDOOR RECESS ACTIVITIES IN THE LIBRARY
Read a book! This might seem contrary to the idea of taking a break from the classroom, but reading can be a great medium to blow off steam. Elementary school libraries have a great assortment of enjoyable fiction and non-fiction perfectly suited for kids. Why not pick up a coloring book, too?
Educational computer games. Not all computer games are made equal. Some games are specifically designed for teaching and learning and might be available in your school's library. Typing games? No problem! Math games? Sure! Oregon Trail, a game about journeying westward to Oregon in a covered wagon, is a game that was available in the early 2000s but still maintains its popularity today. In addition to historical and geographical lessons, Oregon Trail requires intense problem solving and strategic thinking skills to play. Check out this link from Noodle for a list of 8 computer games your kids could play during indoor recess in the library.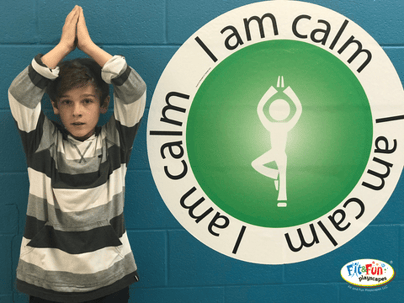 INDOOR RECESS IDEAS FOR THE CLASSROOM
Yoga. Yoga is the perfect indoor recess activity for the classroom since it can be done practically anywhere. Set aside a small space in the center of the classroom (which may require moving some desks) and have a student lead others in a series of yoga poses. Or, use a SMARTboard or projector to pull up a YouTube video and follow along.
Playing cards. Push together a couple of desks and play a game of cards. Play an established game like Uno or let the kids invent their own.
Board games. Board games are an excellent way to exercise mental muscle. Candy Land, Monopoly Junior, Snakes and Ladders and Pictionary are great games for younger kids. For older kids (3rd-5th grade), try Risk!, chess, or checkers.
Indoor/inside recess doesn't have to be a bummer. With the right planning and preparation, indoor recess can be just as fun and stress-relieving as the playground!
What sorts of indoor recess activities do you use at your school?
Updated 3/23/2022